Reclaiming Home
Reclaiming Home is Book 3 in the Green Pines small-town Sweet Romance series.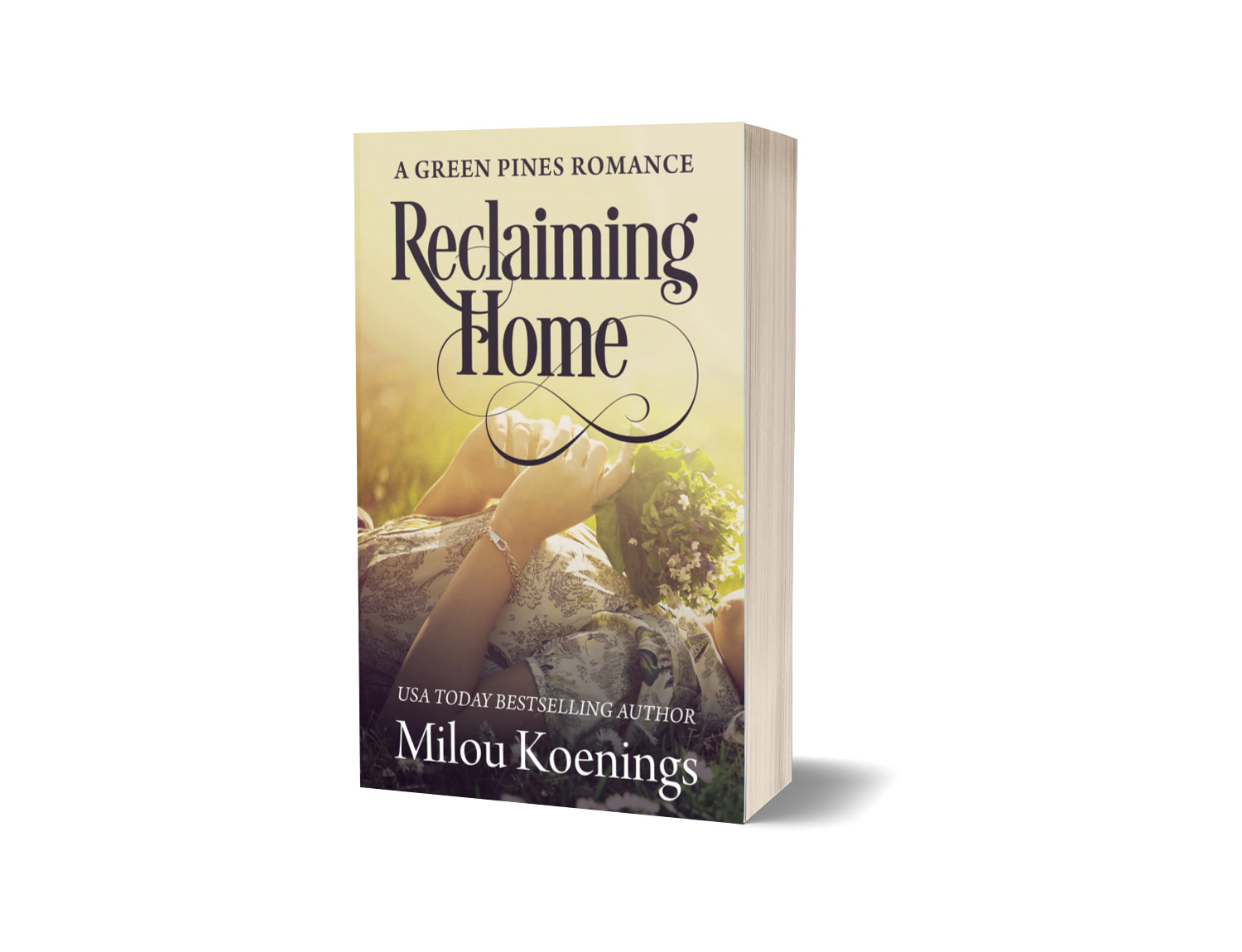 Ella Martin's always done what she should. But has she lost touch with what she wants? 

When she gets the call that her father and stepmother have been injured in a freak accident, coming home to Green Pines to take care of them isn't really what she'd planned. She's spent her life getting away from small-town Green Pines. If ever there was a dying community in need of Ella's expertise in neighborhood revitalization, though, this is it. 

She's willing to give a shot at saving Green Pines, but things get complicated when billionaire real-estate developer Covington Black moves in up the road. Sure, she's got a crush on him – who wouldn't? But he's just taken out an injunction to keep her from picketing his construction sites, so when he starts romancing her, he must be up to something. Whatever game he's playing, she knows he's only going to break her heart.

Covington Black knows what he wants. He's seeking solace in the only place he's ever been truly happy – his grandfather's farm in Green Pines. He's got big plans for the place and he's looking for a partner to share his dreams with. He wants to believe Ella's the one, and yet it seems like falling for her is the one thing he shouldn't have done.

A tender tale that hits the sweet spot at the intersection of family, community and the love of your life.
Affiliate Links:
Buy now from Kobo, Nook, iTunes & other retailers
---